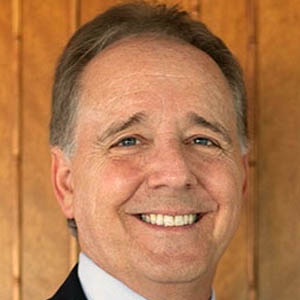 Glenn E. Wichinsky
Glenn Wichinsky is a Gaming and Business Law Attorney based in Boca Raton, Florida. As a licensed attorney in the states of Florida and Nevada, his legal and business practice guides, assists, and advises domestic and international companies in their development and successful entry of their company and products into new markets of the global gaming industry.
Glenn attended the University of Miami where he was conferred a Bachelor of Arts Degree in Political Science. He thereafter attended the University of the Pacific, McGeorge School of Law in Sacramento, California while also working as a Legislative Assistant for the Majority Floor Leader of the California Assembly in the California Legislature.
Upon being conferred his Juris Doctor degree from the McGeorge School of Law, he decided to specialize his legal practice in the newly developing field of Gaming Law. Having a gaming business background as a second-generation Gaming Executive prior to entering law school, Glenn fashioned his practice to provide legal and business guidance to his clients who seek to expand their product market base and seek successful entry in new international markets while doing so in strict compliance with gaming laws and regulations which govern licensed land based and online gaming activities in targeted gaming and business jurisdictions.
During his accomplished career as a Gaming Industry Executive and Gaming Law Attorney, Glenn has realized notable success and achievements and a positive recognized reputation while working with public and private gaming companies as their President, General Counsel, Director, Compliance Officer and in International Business Marketing and Development to meet and exceed their corporate goals and objectives. He also successfully operated and managed two licensed casinos in Las Vegas and Laughlin, Nevada and has been a licensed manufacturer, distributor, and operator of electronic gaming equipment in the State of Nevada. His client following is international in scope including representation of corporate clients based in North America, Central and South America, Europe, China, India, and Southeast Asia.
Glenn is an author of numerous published industry articles including "Ethics in the Gaming Industry" and "The Casino Gaming Industry – A Generational Perspective," among other publications. He also authored one of the earliest studies on the subject of legalized gaming and its economic impact upon communities with his published work in 1975 entitled, "Legalized Gambling as a Means of Solving Some Fiscal Urban Problems." Glenn has been invited to speak and has presented before many professional Gaming Law forums and conferences sponsored by the American Bar Association.
Glenn is a long term invited member of the International Masters of Gaming Law and is also a member of the Adjunct Faculty at the University of the Pacific, McGeorge School of Law teaching Gaming Law and Regulation to law students of his former law school alma mater.
Glenn is an AV Rated Preeminent Attorney as recognized by Martindale-Hubbell.