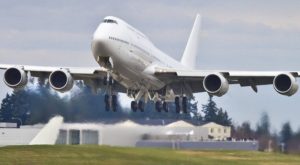 The Boeing 740-400 is big, it's roomy and passengers just love the fact that they can actually get up and walk around, as if they were in a large building. Passengers just love the idea of FOUR engines instead of two, the size, comfort and most of all the safety record of this airplane.
Our plan is to start with four Boeing 747-400 aircraft, add eight more by the end of the first year of operations and have purchased a total of 30 by the the end of the third year.
Economy of scale!  With one plane (the 747) hauling 581 passengers to their destination we hire TWO pilots to fly it. Since many 737s or A320's hold just about 130 passengers, it would take four planes and 8 pilots to fly the same load.  That means salaries, benefits, training costs, layovers etc., are ALL reduced, making it a much cheaper method to get the passengers from Point A to Point B!
From a pilot prospective, if a four-engine aircraft has an engine failure, the rules allow them to proceed to their destination.  A twin-engine airplane has no choice but to land at the nearest SUITABLE airport, capable of landing that plane, whether or not repair services are available.   You are not allowed to pick and choose a better place to land that is further away — you MUST land at the nearest airport that you can safely land.  Not so with a three or four engine plane!
Our plan is to go public within 3–5 years of flight operations to raise capital to purchase 30 new 747-8i aircraft from the Boeing Company. We expect that by such time, the Company will have significant brand recognition, will have greatly improved the perception of the low fare air travel experience, and will have a positive track record of revenue and earnings to justify an IPO. Please note that the Company cannot guarantee these events will happen or that they will in fact result in a successful IPO. 
The 747-8i and Our Future Fleet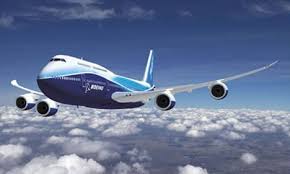 We believe our future lies with the state-of-the-art Boeing 747-8i passenger aircraft. This aircraft will allow Avatar to carry 50 more passengers on the upper deck and an additional amount of freight all at significant fuel savings. The aircraft is currently being offered by Boeing for approximately $418 million dollars per aircraft.  Although Boeing is currently producing the freighter model, upon information and belief it has no orders for the passenger version.
Avatar plans include the purchase of 30 of these in conjunction with the release of its Initial Public Offering (IPO) within 3–5 years at an estimated value exceeding $10 billion dollars.
The 747-8i is the largest Boeing commercial aircraft manufactured and is more than 10 percent lighter per seat, consuming 11 percent less fuel per passenger than the A380, translating into a trip-cost reduction of 21 percent and a seat-mile cost reduction of over 6 percent. This aircraft will represent a tremendous savings in fuel cost over the 747/400, which is Avatar Airlines number one cost.
The 747-8i feature a fuselage stretch of 18.3 ft (5.6 m) over the 747-400, bringing the total length to 250 ft 2 in (76.25 m) and is currently the world's longest passenger aircraft.